Birthplace and Childhood Home of
Martha Beall Mitchell


---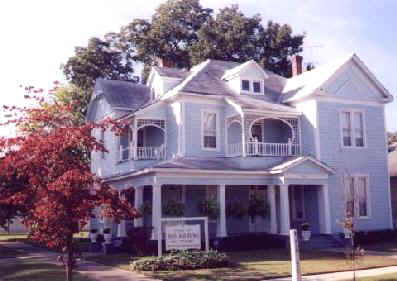 Pine Bluff, Arkansas, USA
---
Built circa 1887
Restored by Bob Abbott & Family
National Register of Historic Places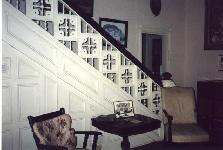 The house at 902 West Fourth Avenue has a nostalgic silence about it that borders on loneliness. The rooms are quiet, as if waiting for the return of the Fergusson and Beall families that once filled the house with a happy and energetic atmosphere.
There was once an outspoken young girl living within its walls who filled the place with the sounds and activities of children. Vivacious and friendly, her friends filled the house with childhood laughter.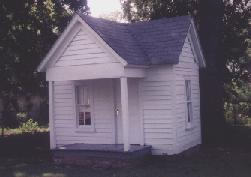 Out back of the house, there is still a playhouse that was so popular with these young girls. Strangers trod its hardwood floors, drawn to the house by the memory of a controversial figure who burst upon the political horizon like a colorful rocket a decade or two ago.
The house was built around 1887 by Martha\'s maternal grandparents, Mr. & Mrs. C.M. Fergusson, who moved to Pine Bluff from Chester, South Carolina. Mr. Fergusson established one of the first wholesale grocery firms in this area.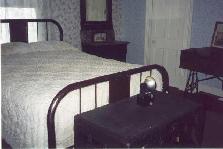 Martha was born in the old house on September 2, 1918. She grew up and graduated from Pine Bluff High School in 1936. She then attended Stephens College in Columbia, Missouri. When she returned home on the eve of World War II, Martha went to work at the Pine Bluff Arsenal, then under construction.
Later, she moved to Washington, D.C., where she met and married, John Mitchell. After John became the Attorney General during the Nixon Administration, Martha was thrust by fate into the spotlight of the Watergate Affair. Martha became a catalyst for national news during the administration of President Richard M. Nixon. She did so by phoning reporters in the news media about matters which the Nixon administration preferred to be kept out of the national press. At one time, Martha insisted she was held against her will in a California hotel room and sedated to keep her from making her controversial phone calls to the news media.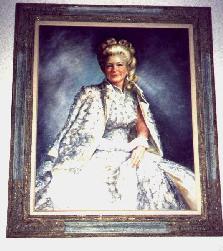 But being prone to speak her mind did not originate on the Washington political scene. When she graduated from high school, these words appeared alongside her picture:
"I love its gentle warble,
I love its gentle flow,
I love to wind my tongue up
And I love to let it go."
The Mitchells separated in 1973. Three years later, Martha died in Washington at age 57. She is buried in Bellwood Cemetery here in Pine Bluff.
---
For more information on Martha Mitchell... Follow this link...
---

New Owner and Curator of the Martha Mitchell Museum as of August 2022:
Jennifer Louviere Medeiros
Contact Jennifer Here by email
marthamitchellhouse@gmail.com
or (337) 412-5161 by phone

Martha Mitchell Website

Martha Mitchell on Facebook

Video Clip by Fox 16 News, Little Rock, Arkansas

Send inquiries to: webmaster@atrol.com with questions or comments about this web site.
Last modified: August 28, 2022
Copyright © 2022 Abbott Enterprises, Inc.